Shapes and Lengths Available
*Nails will appear slightly different in length depending on your natural nail bed. For example: In the photos below you will notice the pointer nail extends farther past the finger (because it has a smaller nail bed) than the ring finger (having a longer nail bed). Extra Short will not fit everyone as they are, well, extra short.
How to Find Your Size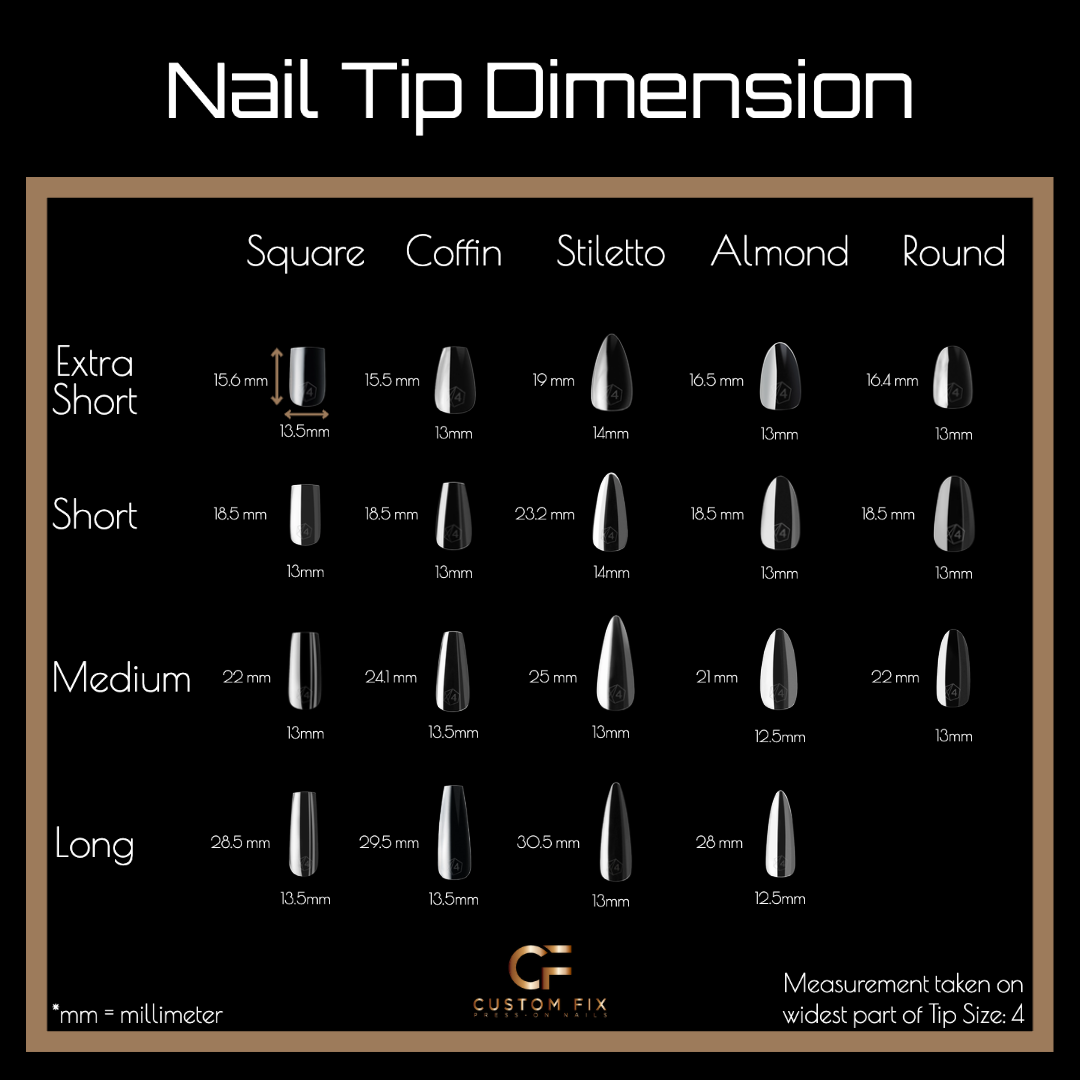 Keep in Mind
Most shapes/lengths fit the same but not all. So grab a fresh sizing kit when ordering a new shape or length.
Sizing Kits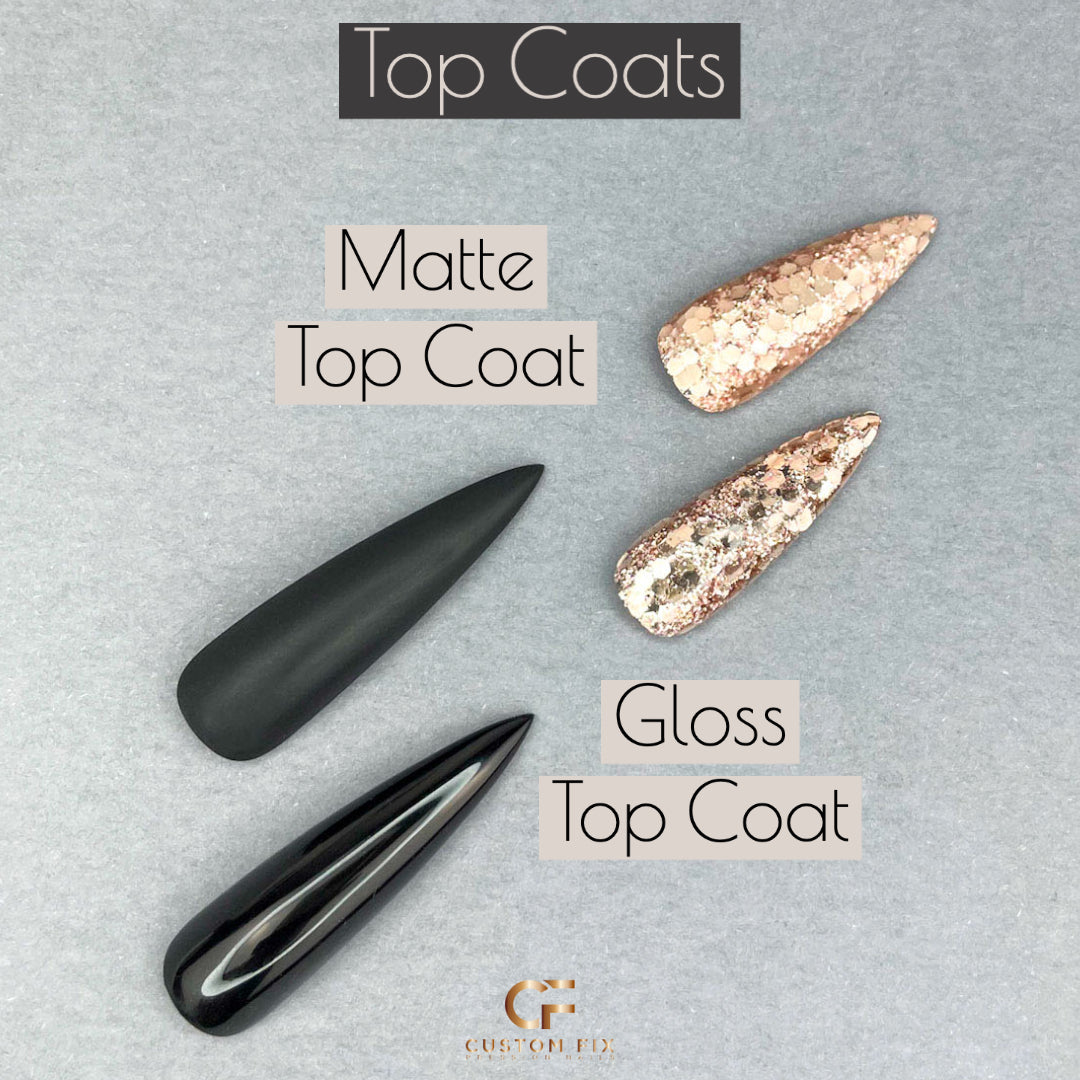 Comparing Top Coat Options
Here are a few things to consider when choosing a top coat:
Matte gives a velvet feel and finish that is Oh, so soft. Great for a frosted look over glitters, chromes, and creamy solids.
Gloss gives a glass like feel and look. Super reflective and shows all the details in glitter and layered designs.
Ready to Shop
Comparison by Shape
Square

Coffin

Stiletto

Almond

Round
Comparison by Length
Extra Short

Short

Medium

Long