Tip & Tricks
During Prep

*Adding dehydrator/primer after prep can help if you have oily nail beds. Just be careful to not get ANY on the skin.

*Trim the corners of your natural nails to prevent them from sticking out from the press-ons.

During Application

*For Glue: apply to only one nail at a time so the glue doesn't dry before you are ready.

*For Tabs: use tweezers so the oils from your skin don't get on the tabs, which can cause issues with adhesion.

*Keep hands dry for at least 3-4 hours after application for maximum adhesion. Applying before bed can be helpful.

During Removal

*Add essential oils to the dish, light a candle, play some music, make a treatment out of it.

*Use an artificial nail remover like Dashing Divas Magic Off or Kiss Glue Off to help remove your press-ons. Just a heads up, these removers do have a small amount of acetone which may cause damage overtime or an allergic reaction for some.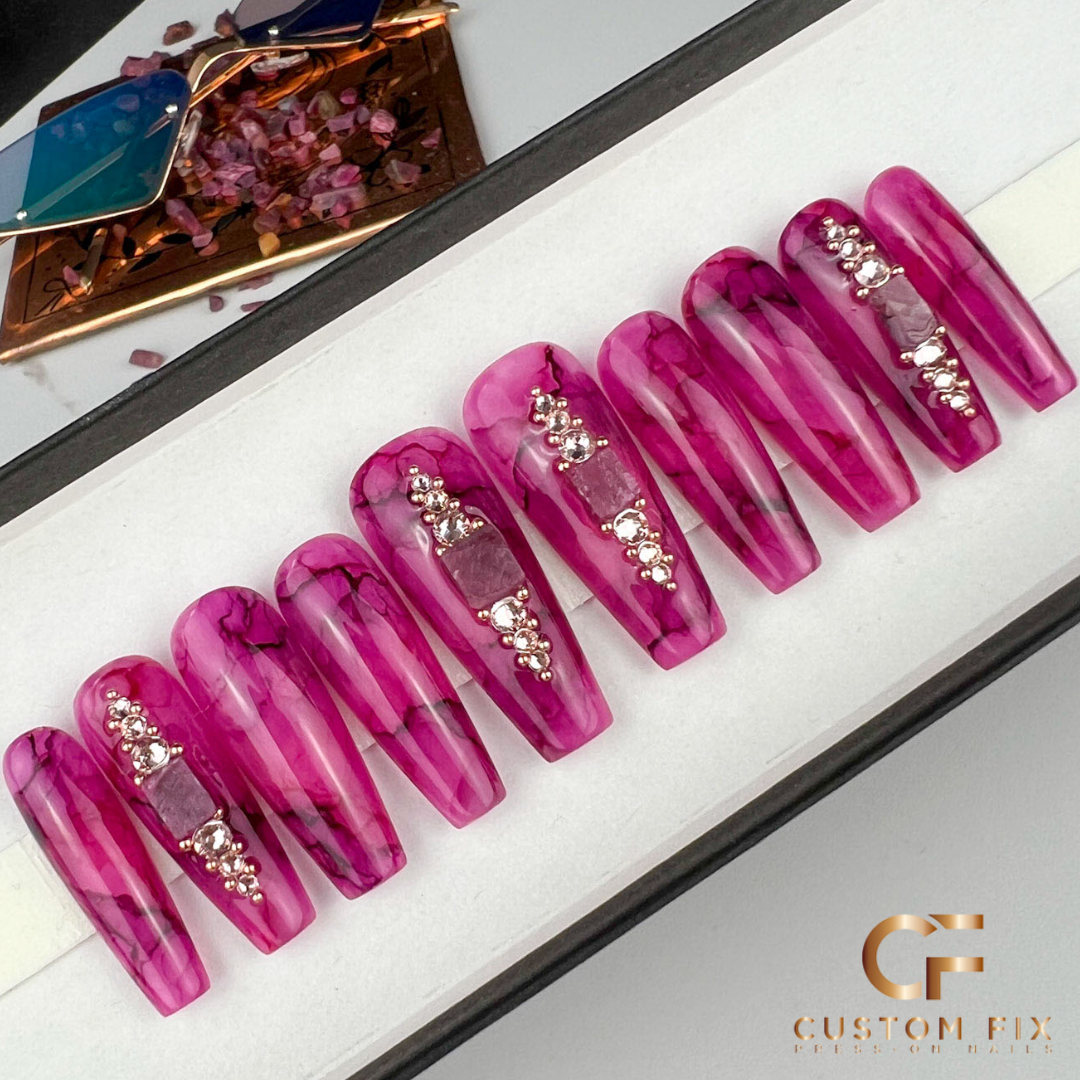 Best Sellers
*warning, these will ruin all machine made press-ons for you and you may become addicted to these.
Shop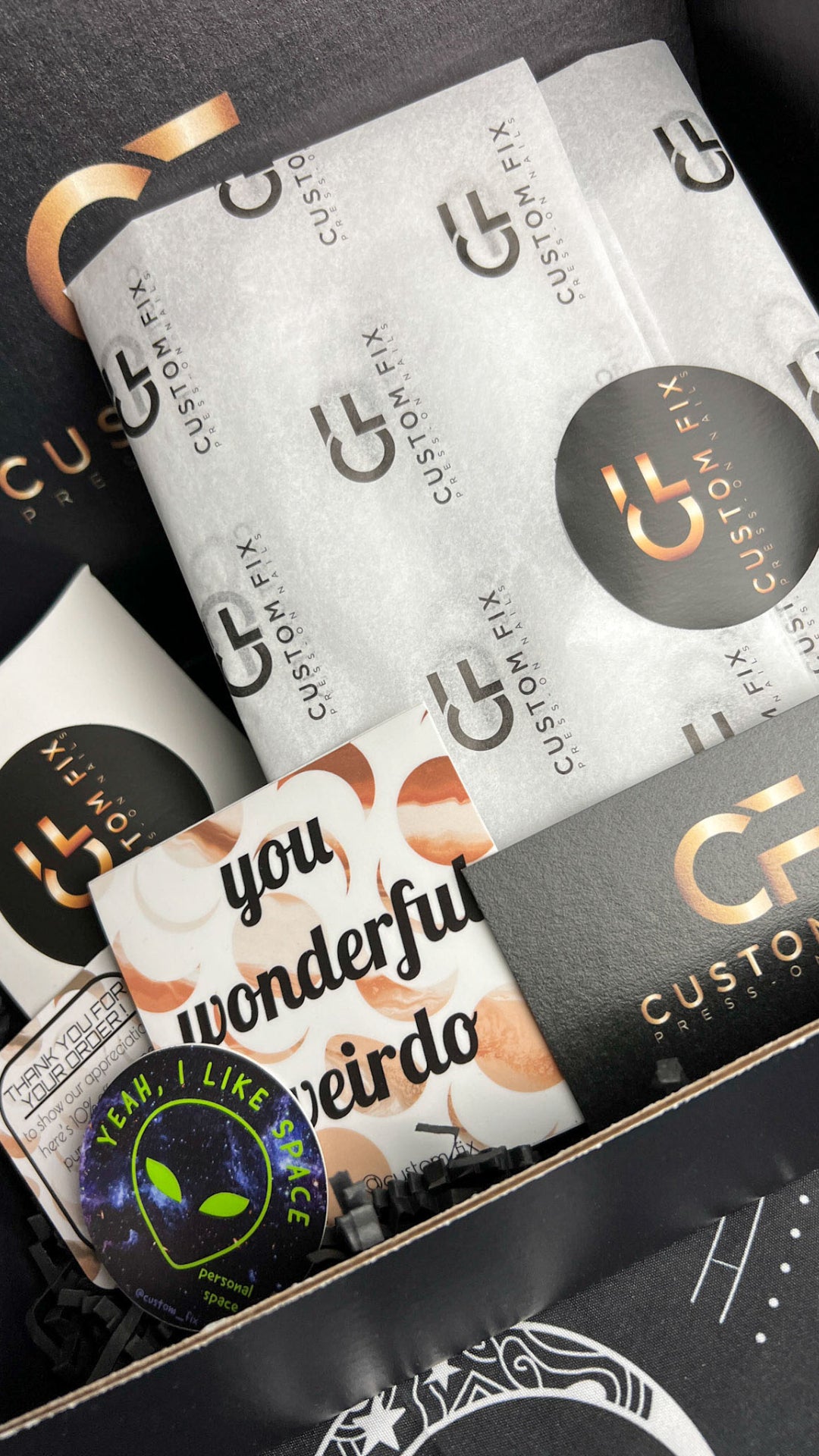 Get in Touch
If you have any questions, concerns, feedback, or even some juicy drama you need to let out, send it this way. With my 17+ years of experience, I've acquired a treasure trove of knowledge, exceptional listening skills, and lips that are sealed tight 🤐
Contact Us